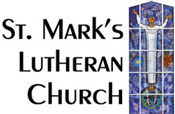 News
&
Articles
1.27.2018 - Lent 2018 Activities
12.25.2017 - Celebrating Christmas Eve at St. Mark's
12.17.2017 - Remembrance Service
12.15.2017 - Thank You for the Christmas Gifts
12.12.2017 - Williamsport Civic Chorus Concert & Kids' Night Out
12.6.2017 - Welcoming Advent
11.16.2017 - Successful St. Mark's Blood Drive
11.13.2017 - Operation Christmas Child
11.5.2017 - All Saints Day 2017
10.27.2017 - Joint Catholic-Lutheran Commemoration of the Reformation
10.23.2017 - Consecration Sunday
10.21.2017 - Preparation for Consecration Sunday
10.21.2017 - Harvest Home Sunday
10.8.2017 - Blanket Sunday 2017
9.30.2017 - Lycoming College Involvement Fair
9.27.2017 - St. Mark's Celebrates the Reformation in October
9.27.2017 - Lunch 'N Fellowship E-X-P-A-N-D-S!
9.18.2017 - The Rite of Confirmation 2017
9.17.2017 - Celebration 2017
9.6.2017 - Thank-you Donna Elkin
REMEMBRANCE OF BAPTISM - Faith Chests
On Sunday, January 8, 2017, we celebrated the Baptism of our Lord, by presenting Faith Chests to those who have been baptized in the last year. Max Applegate, Alverda Comerford, Gage Pittenger, and Jayden Roberts received their Faith Chests during the 10:30 service.
They received medallions commemorating their baptisms and Faith Chests, prepared by Ed Gair, in which to keep mementos of their faith journey through life.
A reception was held in Fellowship Hall following the service.