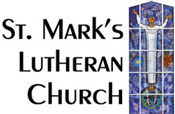 News
&
Articles
12.9.2018 - Kids Night Out!
11.18.2018 - Packing for Operation Christmas Child
11.6.2018 - All Saints Day 2018
10.28.2018 - Pumpkins!
10.18.2018 - Harvest Home Celebration
10.18.2018 - Celebrating Blanket Sunday
10.14.2018 - Blessing of the Keys
9.23.2018 - Bazaar Raises Funds for Charity
8.19.2018 - Milestone: Praising God for More than 70 years
7.17.2018 - Family Fishing Derby
7.9.2018 - Celebrating Independence Day with St. Mark's
7.9.2018 - Photos from July 4 Hospitality
6.28.2018 - Photos from Wizards & Wonders VBS
6.10.2018 - Progressions Milestone
5.6.2018 - Three Nominated for Council Seats
5.6.2018 - Successful Meal Packaging Event at St. Mark's
5.5.2018 - 2018 Annual Report Book Issued 
3.28.2018 - Celebrating the Passover Seder
3.27.2018 - March Lunch & Fellowship
2.26.2018 - You Can Help . . . Meal Packaging Event
2.26.2018 - Prayer Pillow Milestone
Outreach Program Brings Food Packers
to St. Mark's
Thousands of meals packaged in Fellowship Hall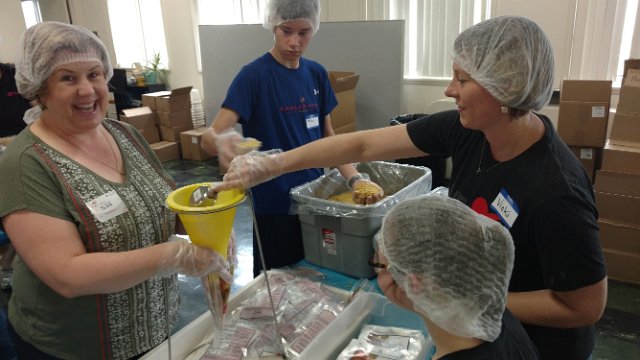 Saturday, April 29 saw Fellowship Hall converted into a giant food packaging facility. It was an amazing sight.
Close to 100 folks from St. Mark's and other churches in the region gathered to help the poor and hungry of the area. Five lines were organized with 10-12 people performing various functions in assembly line fashion. Measuring noodles and soy meal; filling bags with sauce, checking the weight and sealing the bags all occurred with military precision. The bags were then boxed and prepared for distribution.
Two shifts worked about 2 1/2 hours to package and box the meals. Support personnel worked countless hours before, during and after the event to prepare the materials, cook food for the workers and to pack the boxes out of the Church.
It was a monumental effort which packaged about 20,000 meals.
Many thanks also to all the volunteers who helped with set up, packaging, refreshments and cleaning up this event. Together with community members we were able to address the food insecurity that exists in our area.