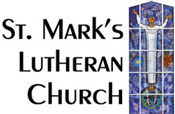 News
&
Articles
6.10.2018 - Progressions Milestone
6.10.2018 - Register for Vacation Bible School
5.6.2018 - Three Nominated for Council Seats
5.6.2018 - Successful Meal Packaging Event at St. Mark's
5.5.2018 - 2018 Annual Report Book Issued 
3.28.2018 - Celebrating the Passover Seder
3.27.2018 - March Lunch & Fellowship
2.26.2018 - You Can Help . . . Meal Packaging Event
2.26.2018 - Prayer Pillow Milestone
2.5.2018 - Souper Bowl 2018!
1.27.2018 - Lent 2018 Activities
12.25.2017 - Celebrating Christmas Eve at St. Mark's
12.17.2017 - Remembrance Service
12.15.2017 - Thank You for the Christmas Gifts
12.12.2017 - Williamsport Civic Chorus Concert & Kids' Night Out
12.6.2017 - Welcoming Advent
11.16.2017 - Successful St. Mark's Blood Drive
11.13.2017 - Operation Christmas Child
11.5.2017 - All Saints Day 2017
10.27.2017 - Joint Catholic-Lutheran Commemoration of the Reformation
Milestone: All the Languages of the Good News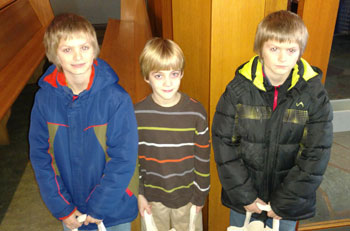 All the Languages of the Good News Milestone was celebrated Sunday, Feb. 5th 2017 at the 10:30am service. Three children received their bags: Hudson Ott, Nolan Ott, and Levi Gair.
A luncheon for the families was served and Pastor West spoke with the children.
They received an icon, two books and a music CD and spent time decorating their Good News bags.