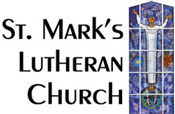 News
&
Articles
7.9.2018 - St. Mark's July 4 Hospitality
6.10.2018 - Register for Vacation Bible School
6.10.2018 - Progressions Milestone
5.6.2018 - Three Nominated for Council Seats
5.6.2018 - Successful Meal Packaging Event at St. Mark's
5.5.2018 - 2018 Annual Report Book Issued 
3.28.2018 - Celebrating the Passover Seder
3.27.2018 - March Lunch & Fellowship
2.26.2018 - Prayer Pillow Milestone
2.26.2018 - You Can Help . . . Meal Packaging Event
2.5.2018 - Souper Bowl 2018!
1.27.2018 - Lent 2018 Activities
12.25.2017 - Celebrating Christmas Eve at St. Mark's
12.17.2017 - Remembrance Service
12.15.2017 - Thank You for the Christmas Gifts
12.12.2017 - Williamsport Civic Chorus Concert & Kids' Night Out
12.6.2017 - Welcoming Advent
11.16.2017 - Successful St. Mark's Blood Drive
11.13.2017 - Operation Christmas Child
11.5.2017 - All Saints Day 2017

Progressions Milestone
Anna and Laura Zeigler head to college
On Sunday, August 20, the congregation celebrated the Progressions Milestone with two of our members who are heading off to college. Anna and Laura Zeigler, daughters of Dan and Diana Zeigler will shortly be starting a new phase of life at college.
It is customary that those of our members who are entering into a new phase of life receive the blessings of the members of St. Mark's. They are given those blessings as well as address books with useful contacts, to keep connections to St. Mark's family alive.
After the service we celebrated with a special hospitality in the courtyard.