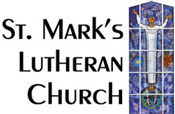 News
&
Articles
10.18.2018 - Celebrating Blanket Sunday
10.18.2018 - Harvest Home Celebration
10.14.2018 - Blessing of the Keys
9.23.2018 - Bazaar Raises Funds for Charity
8.19.2018 - Milestone: Praising God for More than 70 years
7.17.2018 - Family Fishing Derby
7.9.2018 - Photos from July 4 Hospitality
7.9.2018 - Celebrating Independence Day with St. Mark's
6.28.2018 - Photos from Wizards & Wonders VBS
6.10.2018 - Progressions Milestone
5.6.2018 - Three Nominated for Council Seats
5.6.2018 - Successful Meal Packaging Event at St. Mark's
5.5.2018 - 2018 Annual Report Book Issued 
3.28.2018 - Celebrating the Passover Seder
3.27.2018 - March Lunch & Fellowship
2.26.2018 - You Can Help . . . Meal Packaging Event
2.26.2018 - Prayer Pillow Milestone
2.5.2018 - Souper Bowl 2018!
1.27.2018 - Lent 2018 Activities
12.25.2017 - Celebrating Christmas Eve at St. Mark's
Remembrance Service
Sunday, December 16, 2017
The annual Remembrance Service took place in the Nave on December 16. About 20 members of St. Mark's were in attendance.
The Remembrance Service is a reflective, quiet time during which we remember those whom we especially miss at this time of year. Names of the deceased are read as a candle is lit for each of them. An ornament is given to the family member or friend who requested a loved one's name to be included in the service.
A light treat, coffee, or tea was shared in the Nave immediately following.