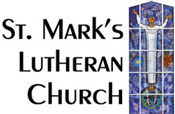 News
&
Articles
Dez 6, 2017 - Welcoming Advent
Nov 13, 2017 - Operation Christmas Child
Nov 5, 2017 - All Saints Day 2017
Okt 27, 2017 - Joint Catholic-Lutheran Commemoration of the Reformation
Okt 23, 2017 - Consecration Sunday
Okt 21, 2017 - Harvest Home Sunday
Okt 21, 2017 - Preparation for Consecration Sunday
Okt 8, 2017 - Blanket Sunday 2017
Sep 30, 2017 - Lycoming College Involvement Fair
Sep 27, 2017 - Lunch 'N Fellowship E-X-P-A-N-D-S!
Sep 27, 2017 - St. Mark's Celebrates the Reformation in October
Sep 18, 2017 - The Rite of Confirmation 2017
Sep 17, 2017 - Celebration 2017
Sep 6, 2017 - Thank-you Donna Elkin
Sep 4, 2017 - Meet Christian Humcke St. Mark's New Director of Music
Sep 1, 2017 - Happy Birthday Pastor West!
Aug 21, 2017 - Progressions Milestone - Zeigler Girls
Aug 2, 2017 - St. Mark's Blood Drive
Jul 5, 2017 - Celebrating July 4 with St. Mark's
Jul 3, 2017 - Pastor West Celebrates 35th Anniversary of Ordination
Jul 3, 2017 - Pandamania VBS

Pandamania VBS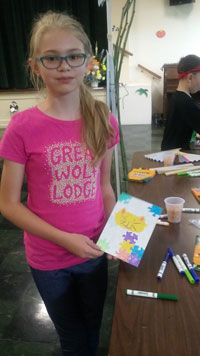 Our Pandamania vacation bible school this year was held from June 18 to June 22, 2017. Supper was served at 5:30pm and the program lasting from 6-8pm.
We had 13 campers and approximately 30 people total with teen helpers and teachers.
The campers enjoyed snacks, games, crafts, music, a movie and class time.Our last night was a shortened schedule with a campfire and smores in the courtyard.
A huge thank you to the following teen helpers and helpers: Vicki Hausmann, Laura Schreckengast, Linda and Lou DeSeau, Bob Miller, Janet Jones, Connie Shaible, Donna Elkin, Audrey Cumerford, Ed and Brenda Gair, Owen Gair, Jonah Schreckengast, Grace Schreckengast, Taylor Wentzel, Sadie Wentzel, Mindy Wentzel, Sean Jensen, Devin Owen, Hannah Haussmann, Ben Haussmann., Elizabeth Haussmann and Lois Smith.
Michele would like to thank everyone for making this a very fun and successful VBS!!!!