Join St. Mark's for the Easter Sunday Service
- Sunday, April 12, 2020
In accordance with the directive of the Governor, St. Mark's has suspended all activity at the Church, including Sunday and Holy Week services. Services will resume when permitted by directives concerning the Coronavirus outbreak.
Stay home. Be safe. Enjoy Pastor Vasey's message:
Please remember that while the church doors are shut, the ministry of the church continues. Your gifts are always appreciated and welcome. You can now make your regular or special contribution to St. Mark's online!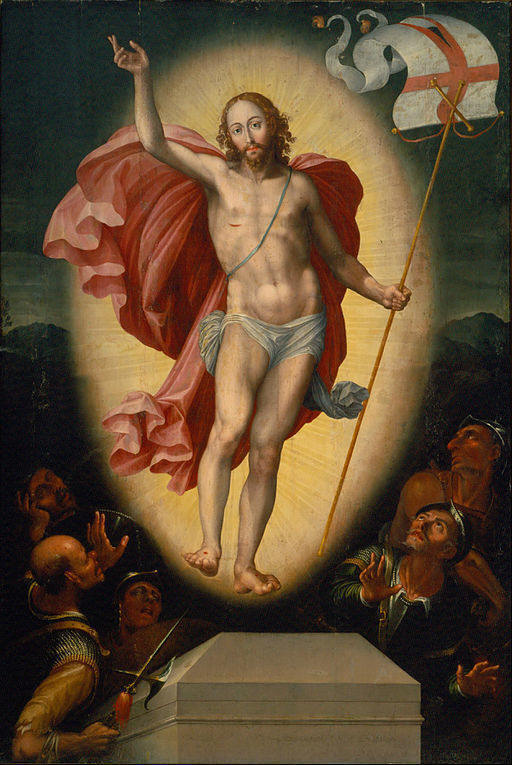 Easter in Our time
The very first Easter was not in a crowded worship space with singing and praising. On the very first Easter the disciples were locked in their house. It was dangerous for them to come out. They were afraid. They wanted to believe the good news they heard from the women, that Jesus had risen. But it seemed too good to be true. They were living in a time of such despair and such fear. If they left their homes their lives and the lives of their loved ones might be at risk. Could a miracle really have happened? Could life really had won out over death? Could this time of terror and fear really be coming to an end?
Alone in their homes they dared to believe that hope was possible, that the long night was over and morning had broken, that God's love was the most powerful of all, even though it didn't seem quite real yet. Eventually, they were able to leave their homes, when the fear and danger had subsided, they went around celebrating and spreading the good news that Jesus was risen and love was the most powerful force on the earth
This year, we might get to experience a taste of what that first Easter was like, still in our homes daring to believe that hope is on the horizon. Then, after a while, when it is safe for all people, when it is the most loving choice, we will come out, gathering together, singing and shouting the good news that God brings life even out of death, that love always has the final say!

Please join us next week for our regular online worship service for the Second Sunday of Easter. Watch for our emails, or check our Facebook page or Website for links to these materials, and for updates.
In need of Pastoral care, contact Pastor Vasey: (570) 323-4619 bvasey@stmarkswilliamsport.org. Kathy Eshelman can provide the support of a Stephen Minister: (570) 220-0774 kathyme54@gmail.com.
St. Mark's Lutheran Church
142 Market Street, Williamsport, Pennsylvania - (570) 323-4619
Pastor, Rev. Brian Vasey: bvasey@stmarkswilliamsport.org
Director of Music, vacant
Secretary - Bernadette Jones: bjones@stmarkswilliamsport.org
Words for Easter
From Matthew 28:1-6a: "After the sabbath, as the first day of the week was dawning, Mary Magdalene and the other Mary went to see the tomb. And suddenly there was a great earthquake; for an angel of the Lord, descending from heaven, came and rolled back the stone and sat on it. His appearance was like lightning, and his clothing white as snow. For fear of him the guards shook and became like dead men. But the angel said to the women, "Do not be afraid; I know that you are looking for Jesus who was crucified. He is not here; for he has been raised…" The Good News that is Easter- Alleluia! Christ is risen! Christ is risen indeed! Alleluia!