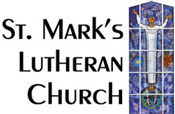 News
&
Articles
1.30.2019 - Faith Chest Milestone Celebrated
1.13.2019 - Hymn Debut Celebrates Baptism of Christ
12.25.2018 - Sights of Christmas
12.24.2018 - Christmas Outreach
12.14.2018 - St. Mark's Hosts Successful Blood Drive
12.9.2018 - Kids Night Out!
11.18.2018 - Packing for Operation Christmas Child
11.6.2018 - All Saints Day 2018
10.28.2018 - Pumpkins!
10.18.2018 - Celebrating Blanket Sunday
10.18.2018 - Harvest Home Celebration
10.14.2018 - Blessing of the Keys
9.23.2018 - Bazaar Raises Funds for Charity
8.19.2018 - Milestone: Praising God for More than 70 years
7.17.2018 - Family Fishing Derby
7.9.2018 - Photos from July 4 Hospitality
7.9.2018 - Celebrating Independence Day with St. Mark's
6.28.2018 - Photos from Wizards & Wonders VBS
6.10.2018 - Progressions Milestone
5.6.2018 - Three Nominated for Council Seats
5.6.2018 - Successful Meal Packaging Event at St. Mark's

Lycoming College Involvement Fair
Lycoming College held its annual Involvement Fair in September, on the Quad. Representatives from a host of campus and community organizations gathered to welcome students and invite them to get involved in a variety of activities.
St. Mark's, as well as multiple other area businesses, community service agencies and other non-profit organizations attended the fair to provide awareness of their services and offerings.
Lycoming students frequently donate time to assist St. Mark's in its outreach programs. Thanks to Lycoming College for promoting community involvement to its student's.