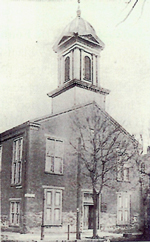 In 1852 Reverend Henry Ziegler, and twenty-seven others formed the First English Evangelical Lutheran Church in Williamsport, Pennsylvania. The church continues to thrive as St. Mark's Lutheran Church, today on Market Street in Williamsport. It should come as no surprise that members of St. Mark's Lutheran Church are proud of the church's rich history of service to the community, and to its membership, or that they strive for preservation of that history.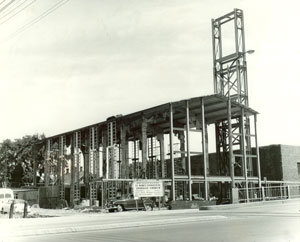 St. Mark's maintains an archive of memorabilia. The Archives Committee has been organizing and cataloging the photographs, documents and other important materials from the congregation's past. Some of those pieces of history have been posted here and others will be added in time. It is, of course, impossible to record the entire history of a 160+ year old congregation in the few pages allotted for that here. But the Internet provides wonderful way to open the records to members, relatives of members and others interested in reading about, and seeing, the church's history, its members and its impact on the community.
St. Mark's also maintains a separate site with its pastor's records of marriages, baptisms, burials, confirmations and other records. The site is on Rootsweb.