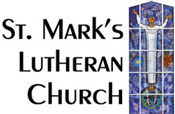 News
&
Articles
10.18.2018 - Celebrating Blanket Sunday
10.18.2018 - Harvest Home Celebration
10.14.2018 - Blessing of the Keys
9.23.2018 - Bazaar Raises Funds for Charity
8.19.2018 - Milestone: Praising God for More than 70 years
7.17.2018 - Family Fishing Derby
7.9.2018 - Photos from July 4 Hospitality
7.9.2018 - Celebrating Independence Day with St. Mark's
6.28.2018 - Photos from Wizards & Wonders VBS
6.10.2018 - Progressions Milestone
5.6.2018 - Three Nominated for Council Seats
5.6.2018 - Successful Meal Packaging Event at St. Mark's
5.5.2018 - 2018 Annual Report Book Issued 
3.28.2018 - Celebrating the Passover Seder
3.27.2018 - March Lunch & Fellowship
2.26.2018 - You Can Help . . . Meal Packaging Event
2.26.2018 - Prayer Pillow Milestone
2.5.2018 - Souper Bowl 2018!
1.27.2018 - Lent 2018 Activities
12.25.2017 - Celebrating Christmas Eve at St. Mark's

The Rite of Confirmation 2017
September 17, 2017 was an important date for six young members of St. Mark's. They were instructed in the Christian faith and desired to make public affirmation of their Baptism. In other words, they were confirmed!
Congratulations to:
Gabriella Gregory, daughter of Tracy & Andrea Gregory; Michele Owen, mentor
Elizabeth Haussmann, daughter of Drew & Vicki Haussmann; Cindy Huff, mentor
Amalie Robertson, daughter of Rick & Jennifer Robertson; Vicki Haussmann, mentor
Owen Gair, son of Ed & Brenda Gair; Devin Owen, mentor
Ashton Ott, son of Beth Miller & Rob Ott; Gregg Dancho, mentor
Jonah Schreckengast, son of Ken & Laura Schreckengast; Declan Jones, mentor