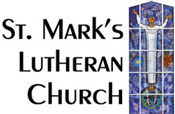 News
&
Articles
10.18.2018 - Celebrating Blanket Sunday
10.18.2018 - Harvest Home Celebration
10.14.2018 - Blessing of the Keys
9.23.2018 - Bazaar Raises Funds for Charity
8.19.2018 - Milestone: Praising God for More than 70 years
7.17.2018 - Family Fishing Derby
7.9.2018 - Photos from July 4 Hospitality
7.9.2018 - Celebrating Independence Day with St. Mark's
6.28.2018 - Photos from Wizards & Wonders VBS
6.10.2018 - Progressions Milestone
5.6.2018 - Three Nominated for Council Seats
5.6.2018 - Successful Meal Packaging Event at St. Mark's
5.5.2018 - 2018 Annual Report Book Issued 
3.28.2018 - Celebrating the Passover Seder
3.27.2018 - March Lunch & Fellowship
2.26.2018 - You Can Help . . . Meal Packaging Event
2.26.2018 - Prayer Pillow Milestone
2.5.2018 - Souper Bowl 2018!
1.27.2018 - Lent 2018 Activities
12.25.2017 - Celebrating Christmas Eve at St. Mark's

Family Fishing Derby
The Fishing Derby held at Doeblers' Pond on July 15 was attended by about 25 folks. Hot dogs, drinks, and snacks were shared by all while enthusiastic anglers tried their luck at the water. The fish weren't biting too well that day, but Nolan Ott, grandson of George and Kay Poliska, ended up winning all three categories! The first fish caught, the largest, and the most! As you can see here, he was one happy camper that day!
Many thanks to Bud Doebler and the rest of the family for letting us descend on the pond every year. Bud also took the photos this year.