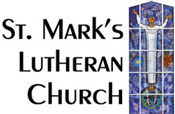 News
&
Articles
5.23.2019 - Council Members Elected
5.22.2019 - 2019 Annual Report Book Issued
4.20.2019 - The Passover Seder
4.13.2019 - Meal Packaging Event Draws Crowd of Volunteers
2.23.2019 - Photos from the 2019 Hobby Expo
2.12.2019 - All the Languages of the Good News Milestone
2.4.2019 - Souper Bowl Sunday Results
1.30.2019 - Faith Chest Milestone Celebrated
1.13.2019 - Hymn Debut Celebrates Baptism of Christ
12.25.2018 - Sights of Christmas
12.24.2018 - Christmas Outreach
12.14.2018 - St. Mark's Hosts Successful Blood Drive
12.9.2018 - Kids Night Out!
11.18.2018 - Packing for Operation Christmas Child
11.6.2018 - All Saints Day 2018
10.28.2018 - Pumpkins!
10.18.2018 - Harvest Home Celebration
10.18.2018 - Celebrating Blanket Sunday
10.14.2018 - Blessing of the Keys
9.23.2018 - Bazaar Raises Funds for Charity

How many of us can celebrate events that happened 500 years ago, yet are still relevant today? Yet in October 2017, we will do that with the 500th anniversary of the Reformation.
St. Mark's has planned several events to mark this monumental event.
First, we join our fellow Catholics and Lutherans for the School of Religion in October. On each of three Wednesdays, both Lutheran and Catholic leaders will lead us in discussion of the Declaration on the Way, a unique ecumenical text that will prepare us to celebrate the 500th anniversary of the Reformation. We meet Wednesday evenings from 7:00 – 8:30 p.m. on October 4, 11, and 18. Read More - Download the study materials, Declaration on the Way.
Then, on the fourth Wednesday, October 25, we will host at St. Mark's, a joint service of Catholics and Lutherans at 7:00 p.m. to commemorate our shared history "from conflict to communion." Refreshments will follow in Fellowship Hall.
Finally, join your St. Mark's family on Reformation Sunday, October 29, for a single service of Holy Communion at 9:30 a.m. We will continue the celebration with extended hospitality in Fellowship Hall.