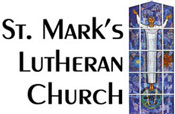 News
&
Articles
11.25.2019 - Bishop Collins Presides at Pastor Vasey's Installation
11.18.2019 - The Williamsport Camerata Performs to Support Organ Repairs
11.11.2019 - An All Saint's Sunday Welcome To Pastor Brian Vasey
11.2.2019 - All Saints' Day
10.20.2019 - St. Mark's New Pastor Brian David Vasey
10.10.2019 - The Gift of Warmth
10.6.2019 - Thank You Pastor James West
9.23.2019 - Rally Day 2019
9.7.2019 - St. Mark's Fall Bazaar
8.18.2019 - 70+, SINGLE AND STILL PRAISING GOD
7.18.2019 - St. Mark's Picnic and Fishing Derby
7.7.2019 - St. Mark's July 4, 2019 Events
6.27.2019 - Roaring With Vacation Bible School
6.27.2019 - Farewell and Godspeed to Bookkeeper Graydon Yearick
5.23.2019 - Council Members Elected
5.22.2019 - 2019 Annual Report Book Issued
4.20.2019 - The Passover Seder
4.13.2019 - Meal Packaging Event Draws Crowd of Volunteers
2.23.2019 - Photos from the 2019 Hobby Expo
2.12.2019 - All the Languages of the Good News Milestone
Milestone: All the Languages of the Good News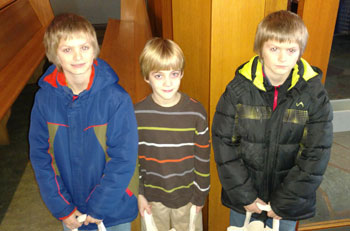 All the Languages of the Good News Milestone was celebrated Sunday, Feb. 5th 2017 at the 10:30am service. Three children received their bags: Hudson Ott, Nolan Ott, and Levi Gair.
A luncheon for the families was served and Pastor West spoke with the children.
They received an icon, two books and a music CD and spent time decorating their Good News bags.