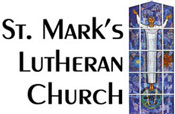 News
&
Articles
5.23.2019 - Council Members Elected
5.22.2019 - 2019 Annual Report Book Issued
4.20.2019 - The Passover Seder
4.13.2019 - Meal Packaging Event Draws Crowd of Volunteers
2.23.2019 - Photos from the 2019 Hobby Expo
2.12.2019 - All the Languages of the Good News Milestone
2.4.2019 - Souper Bowl Sunday Results
1.30.2019 - Faith Chest Milestone Celebrated
1.13.2019 - Hymn Debut Celebrates Baptism of Christ
12.25.2018 - Sights of Christmas
12.24.2018 - Christmas Outreach
12.14.2018 - St. Mark's Hosts Successful Blood Drive
12.9.2018 - Kids Night Out!
11.18.2018 - Packing for Operation Christmas Child
11.6.2018 - All Saints Day 2018
10.28.2018 - Pumpkins!
10.18.2018 - Harvest Home Celebration
10.18.2018 - Celebrating Blanket Sunday
10.14.2018 - Blessing of the Keys
9.23.2018 - Bazaar Raises Funds for Charity

Williamsport Civic Chorus Concert
& Kids' Night Out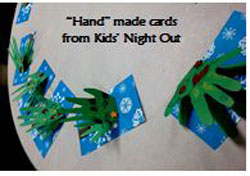 Plan now for next Christmas! Ok I know it is too early, but you won't want to miss the Williamsport Civic Chorus performance at St. Mark's next year.
On December 9 they gave a gloriously unique performance of the Festival of Nine Lessons and Carols, with assistance from a few of our talented St. Mark's musicians. The nave looked magical in the candlelight, and the music was the perfect way to inspire the spirit of the season.
Following the concert, all adjourned to Fellowship Hall for delicious refreshments.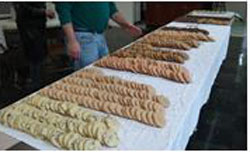 Sounds easy doesn't it? Well, it took a lot of effort on the part of our young people to transform Fellowship Hall from the playground of the annual Kids' Night Out to the proper setting for a concert reception.
Thanks to our "elves:" Grace Schreckengast, Ben and Hannah Haussmann, Sadie and Taylor Wentzel, and Sean Jensen. The children in their charge were able to enjoy cookie baking, craft making, and the opportunity to take home a homemade ornament as a gift for their families.
A busy night for St. Mark's, a magical evening for all who participated.