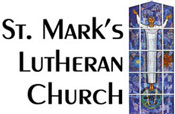 News
&
Articles
11.25.2019 - Bishop Collins Presides at Pastor Vasey's Installation
11.18.2019 - The Williamsport Camerata Performs to Support Organ Repairs
11.11.2019 - An All Saint's Sunday Welcome To Pastor Brian Vasey
11.2.2019 - All Saints' Day
10.20.2019 - St. Mark's New Pastor Brian David Vasey
10.10.2019 - The Gift of Warmth
10.6.2019 - Thank You Pastor James West
9.23.2019 - Rally Day 2019
9.7.2019 - St. Mark's Fall Bazaar
8.18.2019 - 70+, SINGLE AND STILL PRAISING GOD
7.18.2019 - St. Mark's Picnic and Fishing Derby
7.7.2019 - St. Mark's July 4, 2019 Events
6.27.2019 - Roaring With Vacation Bible School
6.27.2019 - Farewell and Godspeed to Bookkeeper Graydon Yearick
5.23.2019 - Council Members Elected
5.22.2019 - 2019 Annual Report Book Issued
4.20.2019 - The Passover Seder
4.13.2019 - Meal Packaging Event Draws Crowd of Volunteers
2.23.2019 - Photos from the 2019 Hobby Expo
2.12.2019 - All the Languages of the Good News Milestone
Lunch 'N Fellowship E-X-P-A-N-D-S!
For the past several months the Parish Life Committee has been brainstorming ways in which the monthly attendance at Lunch-N-Fellowship would increase. They tried several different options from speakers to movies. Nothing seemed to work until Janet Jones learned that a free senior citizen luncheon had ceased operation. That is when the best idea of all became apparent; make our Lunch 'N Fellowship a free community meal open to all who come through our doors.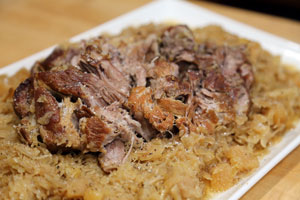 With some modest help from the Outreach Committee our first free community luncheon occurred on September 20th. We were overjoyed to greet thirteen new faces from the community along with our usual crowd. Good food and good conversation were enjoyed by all.
The Parish Life and Outreach Committees are excited with the possibility of this event growing to serve even more of our neighbors. There is a need for this food ministry and we are blessed to be able to share our time, talents and faith with others. We are God's hands in action.
Our next Lunch 'N Fellowship is Wednesday, October 18th at noon. The entrée is pork and sauerkraut with mashed potatoes. Won't you join us as we break bread together?