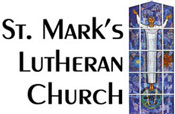 News
&
Articles
6.19.2022 - Council Proposes Revised St. Mark's Constitution & By-Laws
6.12.2022 - Confirmation
5.26.2022 - ELCA Response to the School Shooting in Uvalde, Texas
3.13.2022 - The Wind Strikes Again!
3.1.2022 - Fastnachts - A Shrove Tuesday Tradition
12.6.2021 - St. Mark's Annual Report Issued
11.28.2021 - Making Advent Wreaths
11.21.2021 - Operation Christmas Child Shoeboxes Packed and Ready to Go!
11.7.2021 - All Saints' Day 2021
10.23.2021 - Pumpkin Carving Fun
10.10.2021 - Crop Walk 2021
10.5.2021 - Pets Blessed
10.3.2021 - Blanket Sunday
9.26.2021 - Milestone Moment: Blessing of the Car Keys
9.25.2021 - God Moment
9.18.2021 - Celebrating "God's Work, Our Hands"
8.15.2021 - Bernadette Jones Recognized for Her Service
7.6.2021 - Pastor Vasey Celebrates 35 years of Ordination
7.6.2021 - Recognizing High School Graduate Sean Jensen
2.11.2021 - St. Mark's to Reopen for Regular Sunday Services

Blessing of the Keys
On Sunday, October 7, 2018, Taylor Wentzel, Hannah Haussmann and Sadie Wentzel came before the congregation after having successfully completed the driver's exam, and asked for our prayers in the milestone we call Blessing of the Young Driver and Car Keys. At the 8:00 AM service, a keychain that bears Luther's seal was given to the young ladies as a reminder that the gifts God continues to grant us day after day in every place we travel must be exercised with responsibility to God and all of the people around us.
They brought with them one of the things that they used as a younger youth, an object that they passed on to another. There is sadness in leaving the safety of childhood, and also the excitement of new challenges ahead. The keys that some see only as a sign of their independence, we acknowledge as signs of our interdependence and responsibility - signs of approaching maturity.