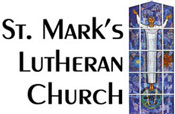 News
&
Articles
1.8.2023 - Congregation Council Installed
12.11.2022 - A Piece of Our Past . . The Christmas Figurines
12.4.2022 - St. Mark's Annual Report Issued
11.20.2022 - St Marks Participates in Operation Christmas Child
11.6.2022 - Remembering the Saints
10.16.2022 - Harvest Home Sunday
10.10.2022 - St. Mark's Walks to Stop Hunger
10.9.2022 - Lutheran World Relief - Blanket Sunday
7.25.2022 - St Marks Indoor Picnic
7.9.2022 - Photos from St. Mark's July 4, 2022 Hospitality
6.19.2022 - Council Proposes Revised St. Mark's Constitution & By-Laws
6.12.2022 - Confirmation
5.26.2022 - ELCA Response to the School Shooting in Uvalde, Texas
3.13.2022 - The Wind Strikes Again!
3.1.2022 - Fastnachts - A Shrove Tuesday Tradition
12.6.2021 - St. Mark's Annual Report Issued
11.28.2021 - Making Advent Wreaths
11.21.2021 - Operation Christmas Child Shoeboxes Packed and Ready to Go!
11.7.2021 - All Saints' Day 2021
10.23.2021 - Pumpkin Carving Fun

Making Advent Wreaths
We gathered on Sunday, November 28 to make Advent Wreaths, for St. Mark's families to use at home during the Advent season. The creations were beautiful!
The Advent wreath is a a Lutheran tradition that symbolizes the passage of the four weeks of Advent in the liturgical calendar of the church, as we await the birth of the Christ child.