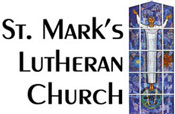 News
&
Articles
4.16.2023 - Holy Week at St Marks 2023
4.9.2023 - Renewal of Baptism
2.22.2023 - Fastnachts - A Shrove Tuesday Tradition
2.13.2023 - Souper Bowl of Caring
1.8.2023 - Congregation Council Installed
12.11.2022 - A Piece of Our Past . . The Christmas Figurines
12.4.2022 - St. Mark's Annual Report Issued
11.20.2022 - St Marks Participates in Operation Christmas Child
11.6.2022 - Remembering the Saints
10.16.2022 - Harvest Home Sunday
10.10.2022 - St. Mark's Walks to Stop Hunger
10.9.2022 - Lutheran World Relief - Blanket Sunday
7.25.2022 - St Marks Indoor Picnic
7.9.2022 - Photos from St. Mark's July 4, 2022 Hospitality
6.19.2022 - Council Proposes Revised St. Mark's Constitution & By-Laws
6.12.2022 - Confirmation
5.26.2022 - ELCA Response to the School Shooting in Uvalde, Texas
3.13.2022 - The Wind Strikes Again!
3.1.2022 - Fastnachts - A Shrove Tuesday Tradition
12.6.2021 - St. Mark's Annual Report Issued

A Piece of Our Past . . The Christmas Figurines
Ever wonder where our ceramic Christmas figurines came from? According to an article in the December 3, 1978 edition of the Williamsport Grit, they were donated by four members - Mrs. Lloyd Cotner, Mrs. Charles Yoder, Mrs. Paul Wolf and Mrs. Donald Starr. They has spend about 2 months making the figurines.
These ceramic pieces are still very much a part of Christmas at St. Mark's.
Thanks to Herb Poff for providing the clipping.