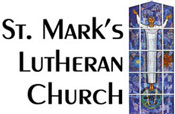 News
&
Articles
7.25.2022 - St Marks Indoor Picnic
7.9.2022 - Photos from St. Mark's July 4, 2022 Hospitality
6.19.2022 - Council Proposes Revised St. Mark's Constitution & By-Laws
6.12.2022 - Confirmation
5.26.2022 - ELCA Response to the School Shooting in Uvalde, Texas
3.13.2022 - The Wind Strikes Again!
3.1.2022 - Fastnachts - A Shrove Tuesday Tradition
12.6.2021 - St. Mark's Annual Report Issued
11.28.2021 - Making Advent Wreaths
11.21.2021 - Operation Christmas Child Shoeboxes Packed and Ready to Go!
11.7.2021 - All Saints' Day 2021
10.23.2021 - Pumpkin Carving Fun
10.10.2021 - Crop Walk 2021
10.5.2021 - Pets Blessed
10.3.2021 - Blanket Sunday
9.26.2021 - Milestone Moment: Blessing of the Car Keys
9.25.2021 - God Moment
9.18.2021 - Celebrating "God's Work, Our Hands"
8.15.2021 - Bernadette Jones Recognized for Her Service
7.6.2021 - Pastor Vasey Celebrates 35 years of Ordination
7.6.2021 - Recognizing High School Graduate Sean Jensen
The Wind Strikes Again!
St. Mark's Steeple Damaged From Gust
They say that March comes in like a lion and goes out like a lamb. So the lion has roared and St. Mark's steeple felt it's breath.
During the evening of March 8, 2022, either a strong gust or sustained winds caused the steeple to tilt. The cause of this tilt is not yet known, but damage is apparent from the ground.
This is the second such event. In July of 2012, during a strong thunderstorm, the steeple came loose and tilted in a similar manner. That event required removal of the steeple, and restoration and repair in the courtyard. The newly restored steeple was reinstalled in December 2012.
The oringinal steeple was in place for over 50 years. The new steeple lasted just under 10 years without incident. The inability of the steeple to remain secure as intended is a troubling development, that will certainly require some study to address.