Mar 1 - Pictorial Directory Submitted for Publication
Feb 23 - Iron Chef Williamsport competition anticipated
Feb 23 - Prayer Pillows!
Feb 1 - Commemorating Baptism with Faith Chests
Jan 15 - We were smitten by the number of mittens!
Event Calendar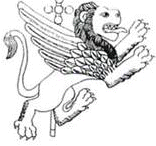 The Lion of St. Mark's
March edition
St. Mark's Lutheran Church is a congregational family united in Christ, teaching, preaching, celebrating the Sacraments and sharing the Word of God as it sends its members forth in a life of service and love in our community and the world.