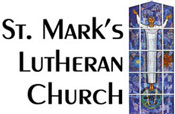 2014
News &
Articles
12.28.2014 - Christmas Outreach Report
12.27.2014 - Christmas Carol Success
12.10.2014 - Making Advent Wreaths
12.2.2014 - First Communion Celebrated
11.8.2014 - Operation Christmas Child, Pack 'N' Wrap
11.8.2014 - Annual Corning Glass Museum Trip
11.1.2014 - All Saints Sunday
10.30.2014 - Scenes from Consecration Sunday Breakfast
10.29.2014 - Riding the Hay Wagon
10.18.2014 - Hannah and Taylor produce quilt for charity
10.18.2014 - Crop Walk 2014
10.16.2014 - Wilderness Escape VBS Recap - PHOTOS POSTED!
10.5.2014 - Harvest Home Sunday - Blanket Sunday
10.1.2014 - Going Fishing! Photos from the fishing derby.
9.28.2014 - Signing with the Cross: New Catechetical Students
9.15.2014 - Fall Bazaar a Success!
9.7.2014 - Five Young Ladies Confirmed in 2014
8.31.2014 - 70+, SINGLE AND STILL PRAISING GOD milestone
8.28.2014 - Sunday School Season! Classes resume September 7
8.18.2014 - 2014 School of Religion Scheduled
8.6.2014 - Progressions Milestone
7.23.2014 - Recognizing our volunteers
7.13.2014 - Cooking with blueberries!
7.4.2014 - July 4 Hospitality
6.8.2014 - St. Mark's Summer picnic
5.28.2014 - Congratulations to our Graduates!!
5.28.2014 - Wilderness Escape VBS at St. Mark's
5.8.2014 - The 2014 St. Mark's Directory is (Finally!) here
4.20.2014 - Egg hunt and breakfast cheer kids
4.12.2014 - Catechetical Trip to Gettysburg
4.12.2014 - Easter Candy Making
3.30.2014 - Holy Week Services Scheduled
3.26.2014 - 2014 Iron Chef Williamsport Competition
3.12.2014 - Roller Skating Outing
3.1.2014 - Pictorial Directory Submitted for Publication
2.23.2014 - Iron Chef Williamsport competition anticipated
2.23.2014 - Prayer Pillows!
2.20.2014 - Ezra and Gillian attend Youth Quake/Zone
2.1.2014 - Commemorating Baptism with Faith Chests
1.15.2014 - We were smitten by the number of mittens!
We have a full round of worship & activities set for Holy Week:
Sunday, April 13, Sunday of the Passion, beginning with the palm procession, at 8 and 10:30.
Wednesday, April 16, The Passover Seder in Fellowship Hall at 6:15. Please make reservations for this event, where we remember in food, scripture, prayer, and song all that God has done to rescue his people in the Exodus event.
Thursday, April 17, Maundy Thursday, the day of the mandate of foot-washing and anamnesis, that is, the making-present type of remembrance concerning our Lord Jesus at 12 in the chapel and 7 in the nave.
Friday, April 18, Good Friday. The community is invited to gather from 12 – 3 in the Nave for six portions of the passion story preceded by the prophecy from Isaiah and the Bidding Prayer. Some may wish to join Pr. Elkin in procession around the central blocks of the city as a public witness as we are remembering Jesus on the way to the cross. We gather again at 7 PM for Good Friday Tenebrae, the Service of Shadows, where the nave gets increasingly dark as we move through the passion story until the final light is removed as we hear that Jesus is buried.
Saturday, April 19, In the morning preparations are made and in the evening we gather for the Great Vigil of Easter at 8PM. This is the most significant, color-filled, and wonderful service of the entire year. It brings together all of the topics that we have been exploring, all of the hopes of mankind, and rehearses all the promises of God for his people. Do not let this opportunity get away! Everyone is encouraged to make this service a top priority.
Sunday, April 20, The celebration that began last night continues on Easter Day, and indeed throughout the next seven weeks of the season.
Yes, it is a lot, but the investment of your time and energy together with our brothers and sisters in Christ brings great benefit to the whole body of the congregation and to each individual as well. Mark your calendar now.