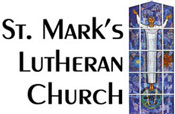 2014
News &
Articles
12.28.2014 - Christmas Outreach Report
12.27.2014 - Christmas Carol Success
12.10.2014 - Making Advent Wreaths
12.2.2014 - First Communion Celebrated
11.8.2014 - Operation Christmas Child, Pack 'N' Wrap
11.8.2014 - Annual Corning Glass Museum Trip
11.1.2014 - All Saints Sunday
10.30.2014 - Scenes from Consecration Sunday Breakfast
10.29.2014 - Riding the Hay Wagon
10.18.2014 - Hannah and Taylor produce quilt for charity
10.18.2014 - Crop Walk 2014
10.16.2014 - Wilderness Escape VBS Recap - PHOTOS POSTED!
10.5.2014 - Harvest Home Sunday - Blanket Sunday
10.1.2014 - Going Fishing! Photos from the fishing derby.
9.28.2014 - Signing with the Cross: New Catechetical Students
9.15.2014 - Fall Bazaar a Success!
9.7.2014 - Five Young Ladies Confirmed in 2014
8.31.2014 - 70+, SINGLE AND STILL PRAISING GOD milestone
8.28.2014 - Sunday School Season! Classes resume September 7
8.18.2014 - 2014 School of Religion Scheduled
8.6.2014 - Progressions Milestone
7.23.2014 - Recognizing our volunteers
7.13.2014 - Cooking with blueberries!
7.4.2014 - July 4 Hospitality
6.8.2014 - St. Mark's Summer picnic
5.28.2014 - Congratulations to our Graduates!!
5.28.2014 - Wilderness Escape VBS at St. Mark's
5.8.2014 - The 2014 St. Mark's Directory is (Finally!) here
4.20.2014 - Egg hunt and breakfast cheer kids
4.12.2014 - Catechetical Trip to Gettysburg
4.12.2014 - Easter Candy Making
3.30.2014 - Holy Week Services Scheduled
3.26.2014 - 2014 Iron Chef Williamsport Competition
3.12.2014 - Roller Skating Outing
3.1.2014 - Pictorial Directory Submitted for Publication
2.23.2014 - Iron Chef Williamsport competition anticipated
2.23.2014 - Prayer Pillows!
2.20.2014 - Ezra and Gillian attend Youth Quake/Zone
2.1.2014 - Commemorating Baptism with Faith Chests
1.15.2014 - We were smitten by the number of mittens!
Caring for Our Treasures
St. Mark's helpers: Bob Miller, Carl Albright and Tim Maggs
Our first treasure is the Gospel of Jesus Christ. And then we have many secondary treasures, some of which have been passed on to us from prior generations at St. Mark's. Our property at 142 Market Street is one of those treasures, which we care for gratefully, and use in so many different ways. It takes lots of time, energy, and resources to give the care which the property needs, and our Property Committee is charged with the responsibility of that care. Our long-time sexton, Lou DeSeau, does a wonderful job of regular maintenance as well as tackling special projects and requests from the program staff. He cannot possibly do everything that is needed around the property, and we depend upon a corps of volunteers to assist in a variety of larger tasks.
On Sunday, July 20, we recognized the continuing work of these persons at the Hospitality time following the 10:30 service. Four retired men spend some time at the church most every week: Bob Miller, Tim Maggs, Carl Hieber and Carl Albright. The chair of the Committee, Paul Zimmerer, also is deeply involved when he can spare some time from his employment. These are by no means the only volunteers. The remaining committee members, spouses, and other persons also help with various projects from time to time; but these four men are the leaders among the assistants to Lou DeSeau.
We remember that we are not making a museum or a monument. We are caring for this property so that it can be an effective tool for ministry of the Gospel in this community, and give honor to God by its beauty and functionality. Anyone with ideas for improving the work, or even better, some time to assist with the work, are urged to contact Paul Zimmerer or Lou DeSeau to become involved in the ongoing work and special projects.