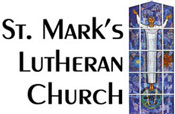 2014
News &
Articles
12.28.2014 - Christmas Outreach Report
12.27.2014 - Christmas Carol Success
12.10.2014 - Making Advent Wreaths
12.2.2014 - First Communion Celebrated
11.8.2014 - Operation Christmas Child, Pack 'N' Wrap
11.8.2014 - Annual Corning Glass Museum Trip
11.1.2014 - All Saints Sunday
10.30.2014 - Scenes from Consecration Sunday Breakfast
10.29.2014 - Riding the Hay Wagon
10.18.2014 - Hannah and Taylor produce quilt for charity
10.18.2014 - Crop Walk 2014
10.16.2014 - Wilderness Escape VBS Recap - PHOTOS POSTED!
10.5.2014 - Harvest Home Sunday - Blanket Sunday
10.1.2014 - Going Fishing! Photos from the fishing derby.
9.28.2014 - Signing with the Cross: New Catechetical Students
9.15.2014 - Fall Bazaar a Success!
9.7.2014 - Five Young Ladies Confirmed in 2014
8.31.2014 - 70+, SINGLE AND STILL PRAISING GOD milestone
8.28.2014 - Sunday School Season! Classes resume September 7
8.18.2014 - 2014 School of Religion Scheduled
8.6.2014 - Progressions Milestone
7.23.2014 - Recognizing our volunteers
7.13.2014 - Cooking with blueberries!
7.4.2014 - July 4 Hospitality
6.8.2014 - St. Mark's Summer picnic
5.28.2014 - Congratulations to our Graduates!!
5.28.2014 - Wilderness Escape VBS at St. Mark's
5.8.2014 - The 2014 St. Mark's Directory is (Finally!) here
4.20.2014 - Egg hunt and breakfast cheer kids
4.12.2014 - Catechetical Trip to Gettysburg
4.12.2014 - Easter Candy Making
3.30.2014 - Holy Week Services Scheduled
3.26.2014 - 2014 Iron Chef Williamsport Competition
3.12.2014 - Roller Skating Outing
3.1.2014 - Pictorial Directory Submitted for Publication
2.23.2014 - Iron Chef Williamsport competition anticipated
2.23.2014 - Prayer Pillows!
2.20.2014 - Ezra and Gillian attend Youth Quake/Zone
2.1.2014 - Commemorating Baptism with Faith Chests
1.15.2014 - We were smitten by the number of mittens!

The competition between St. Mark's Lutheran Church and this year's challenger, Faith United Methodist Church, begins at 5:00 P.M., Sunday, March 23, 2014, in Fellowship Hall, at St. Mark's Lutheran Church, 142 Market St., Williamsport.
A tasty meal of tomato-basil soup, prime rib au jus, bundled haricot vert, cheddar mash with sweet potato garnish, and a flight of napoleons for dessert, will be served to all those making reservations through St. Mark's at 570-323-4619. Once the meal has been served, the cooking challenge begins. St. Mark's team, headed by Pastor Kenneth Elkin, face off against the Faith United Methodist team, led by Pr. Larry Leland. In order for all those present to view the event, the contest will be projected on the large screen on stage. (It will also be streamed live on the web at www.ustream.tv/recorded/45268299 for those unable to attend.)
This year, a drawing is being added at the beginning of the event whereby the owner of the lucky ticket will be invited to sit at the judges table and enjoy the efforts of the teams. $22 of the $30 ticket cost will go directly to Family Promise of Lycoming County. This is very exciting, as Family Promise has now been up and running for four years! Fourteen congregations, with the help of many other supporting churches, have hosted over 70 families to date and many volunteers help at the day center! those families consisted of 219 people, ll8 of whom were children (50 under the age of 5). Over 900 volunteers, county-wide, are giving their time to this ministry! Your funding goes to supply and maintain the day center, pay for insurance, fuel the van, and compensate our director of the program!
If you cannot attend (or even if you can!), you can become a patron of this event in support of Family Promise of Lycoming County. We will place patrons in the a la carte listing ($1 - $49), the cordon bleu listing (S50 - $99), the haute cuisine listing (S100 and more), and the restaurateur listing ($180 and more) of our program. Please contact St. Mark's regarding your donation.
In the past five years, St. Mark's has raised $25,000 for FPLC! Please join them as they defend the title, Iron Chef Williamsport, in this sixth annual competition. Whether you're cheering for them, for Faith United or for Family Promise-they'd love to see you there!
For your viewing pleasure of this year's and previous challenges, please go to St. Mark's YouTube channel at www.youtube.com/user/StMarksChurch. Feel free to forward it to others after enjoying it yourself.
Iron Chef Williamsport has two aims: to raise money and friends for the Family Promise program and to bring folks together for mutual enjoyment and community-building in friendly competition. All anticipate that this event will be wildly successful.
Everyone will be wondering where the 'Spoon of Doom" will next be delivered.