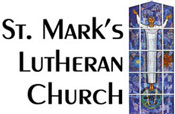 2014
News &
Articles
12.28.2014 - Christmas Outreach Report
12.27.2014 - Christmas Carol Success
12.10.2014 - Making Advent Wreaths
12.2.2014 - First Communion Celebrated
11.8.2014 - Operation Christmas Child, Pack 'N' Wrap
11.8.2014 - Annual Corning Glass Museum Trip
11.1.2014 - All Saints Sunday
10.30.2014 - Scenes from Consecration Sunday Breakfast
10.29.2014 - Riding the Hay Wagon
10.18.2014 - Hannah and Taylor produce quilt for charity
10.18.2014 - Crop Walk 2014
10.16.2014 - Wilderness Escape VBS Recap - PHOTOS POSTED!
10.5.2014 - Harvest Home Sunday - Blanket Sunday
10.1.2014 - Going Fishing! Photos from the fishing derby.
9.28.2014 - Signing with the Cross: New Catechetical Students
9.15.2014 - Fall Bazaar a Success!
9.7.2014 - Five Young Ladies Confirmed in 2014
8.31.2014 - 70+, SINGLE AND STILL PRAISING GOD milestone
8.28.2014 - Sunday School Season! Classes resume September 7
8.18.2014 - 2014 School of Religion Scheduled
8.6.2014 - Progressions Milestone
7.23.2014 - Recognizing our volunteers
7.13.2014 - Cooking with blueberries!
7.4.2014 - July 4 Hospitality
6.8.2014 - St. Mark's Summer picnic
5.28.2014 - Congratulations to our Graduates!!
5.28.2014 - Wilderness Escape VBS at St. Mark's
5.8.2014 - The 2014 St. Mark's Directory is (Finally!) here
4.20.2014 - Egg hunt and breakfast cheer kids
4.12.2014 - Catechetical Trip to Gettysburg
4.12.2014 - Easter Candy Making
3.30.2014 - Holy Week Services Scheduled
3.26.2014 - 2014 Iron Chef Williamsport Competition
3.12.2014 - Roller Skating Outing
3.1.2014 - Pictorial Directory Submitted for Publication
2.23.2014 - Iron Chef Williamsport competition anticipated
2.23.2014 - Prayer Pillows!
2.20.2014 - Ezra and Gillian attend Youth Quake/Zone
2.1.2014 - Commemorating Baptism with Faith Chests
1.15.2014 - We were smitten by the number of mittens!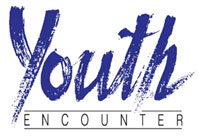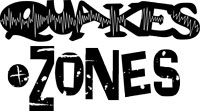 Ezra and Gillian had a wonderful time at the Youth Quake/Zone in January. Declan did a great job leading the middle school Bible study each evening for both St. Mark's and Messiah…he even had some of the other chaperones engaged in the discussion!
In regard to this weekend full of faith, fellowship, and fun, Ezra and Gillian responded to the following questions (in no particular order:
What did you learn this weekend?

I learned that everything is God's: the food, the land, and the people. I learned the truth about why we are here, that there was something we need here: to learn that God wants us.
I learned that everything is God's. I learned that, no matter what, we are God's children.

Tell us about people you met

I met lots of new people. I met Agape (a Christian rap artist). He was really inspiring. He could really connect with us kids. I met Olivia and Anna (from Messiah)—they were nice and funny. We went swimming in the morning, which was fun.
I met Agape—he rapped about God—and some of the band members of Captive Free. They were awesome.
Our kids had a wonderful time and got a lot out of the event. They are grateful to everyone at St. Mark's for their support, both financially and in prayer—they are truly appreciative of their church family. "Thank you for your generosity in supporting this trip by giving money for us to go. I got to meet new people and have a lot of fun." "Thank you for helping us get to this Youth Encounter, because I got to meet new people and learn more about God."