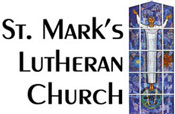 2014
News &
Articles
12.28.2014 - Christmas Outreach Report
12.27.2014 - Christmas Carol Success
12.10.2014 - Making Advent Wreaths
12.2.2014 - First Communion Celebrated
11.8.2014 - Operation Christmas Child, Pack 'N' Wrap
11.8.2014 - Annual Corning Glass Museum Trip
11.1.2014 - All Saints Sunday
10.30.2014 - Scenes from Consecration Sunday Breakfast
10.29.2014 - Riding the Hay Wagon
10.18.2014 - Hannah and Taylor produce quilt for charity
10.18.2014 - Crop Walk 2014
10.16.2014 - Wilderness Escape VBS Recap - PHOTOS POSTED!
10.5.2014 - Harvest Home Sunday - Blanket Sunday
10.1.2014 - Going Fishing! Photos from the fishing derby.
9.28.2014 - Signing with the Cross: New Catechetical Students
9.15.2014 - Fall Bazaar a Success!
9.7.2014 - Five Young Ladies Confirmed in 2014
8.31.2014 - 70+, SINGLE AND STILL PRAISING GOD milestone
8.28.2014 - Sunday School Season! Classes resume September 7
8.18.2014 - 2014 School of Religion Scheduled
8.6.2014 - Progressions Milestone
7.23.2014 - Recognizing our volunteers
7.13.2014 - Cooking with blueberries!
7.4.2014 - July 4 Hospitality
6.8.2014 - St. Mark's Summer picnic
5.28.2014 - Congratulations to our Graduates!!
5.28.2014 - Wilderness Escape VBS at St. Mark's
5.8.2014 - The 2014 St. Mark's Directory is (Finally!) here
4.20.2014 - Egg hunt and breakfast cheer kids
4.12.2014 - Catechetical Trip to Gettysburg
4.12.2014 - Easter Candy Making
3.30.2014 - Holy Week Services Scheduled
3.26.2014 - 2014 Iron Chef Williamsport Competition
3.12.2014 - Roller Skating Outing
3.1.2014 - Pictorial Directory Submitted for Publication
2.23.2014 - Iron Chef Williamsport competition anticipated
2.23.2014 - Prayer Pillows!
2.20.2014 - Ezra and Gillian attend Youth Quake/Zone
2.1.2014 - Commemorating Baptism with Faith Chests
1.15.2014 - We were smitten by the number of mittens!
Lutheran Shared Ministry Charles Dickens' Christmas Carol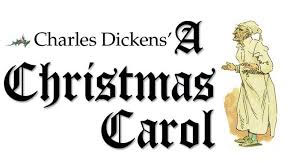 This year's bi-annual production of "A Christmas Carol" was a huge success!! Over 150 people came to see the three performances on Friday, Saturday, and Sunday, December 12-14, 2014. A fine meal was prepared and served by youth and volunteers from St. Mark's, St. Michael, and Messiah. $1271.11 was raised to benefit the Penn College ministry!
Among the many we would like to thank are:
The CAST: Nick Buckman, Bernadette Haas Jones, Sean Buckman, Deb Buckman, Mairéad Ferry, Annie Byham, Dale Scrivener, Tammey Aichner, Daisy Le Blanc, Jonah Schreckengast, Levi Gair, Owen Gair, Sean Wither
The CAROLERS: Donna Elkin, Pr. Kenneth Elkin, Karen Boone, Laura Schreckengast, Deb Buckman, Grace Schreckengast, Dale Scrivener, Nathan Fulkrod, Jacob Schreckengast, Hannah Haussmann, Ben Haussmann, Pascha Ferry, Mairéad Ferry, Sadie Wentzel
The CREW & STAFF: Sara Jones, Taylor Wentzel, Jacob Schreckengast, Sara Jones, Taylor Wentzel, Jacob Schreckengast, Dale Scrivener, Annie Byham, Nick Buckman, Sean Buckman, Lou DeSeau, Bob Miller, Kenneth Elkin, Gordy Emick, Bernie Jones, Trey Phillips
TABLE ARRANGEMENTS, KITCHEN & WAIT STAFF: Becky Miller Pryor, Parish Life Committee of St. Mark's with assistance from Youth of St. Mark's, St. Michael, Messiah, and the cake-baking ladies of St. Matthew.
As an additional treat, this year, we had dinner music provided by Donna Elkin, The Heavenly Horns, Dale Scrivener & Annie Byham, Sara Jones, and harpist, Wendy McCormick.
We would like to thank all those who participated and all those who came to support our efforts…we can't do it without any of you! We hope your Christmas was the merriest and, in the New Year, may "…God bless us, every one!"