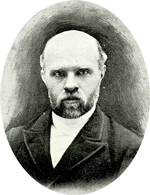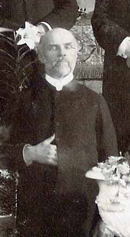 Too long a delay in calling another minister was responsible for the drifting away of many of the members.
Rev. George G. Kunkle came to minister to the group for one year in either 1891 or 1892. The 1896 history written by Pastor Rick indicates that Pastor Kunkle served from 1891-92, while the history written for the centennial in 1952 asserts that his service began in 1892.
In any event, we know that Pastor Kunkle served in 1892 due to the following references in the History of Lycoming County, Pennsylvania, 1892, by John F. Meginness:
"St. Mark's English Lutheran church on Market street was built in 1854 at a cost of $8,000. It will seat 250; number of members, 525; Sunday school scholars, 350; superintendent, Henry J. Glasser; library, 350 volumes; pastor, Rev. George G. Kunkle." P. 397
"The Church Chronicle, published monthly, by pastors of St. Mark's congregation, came into existence several years ago, and is still continued. The present editor is Rev. George G. Kunkle." P. 387
In 1902, Pastor Kunkle returned to St. Mark's to celebrate the 50th "Golden Jubilee." At the time he wrote: "I sincerely joy and rejoice with you all in your jubilee and entertain the hope founded on Gods promise, that St. Mark's may celebrate her CENTENNIAL as full of life and spirit of the Reformation as she celebrated her Jubilee."
Interment records of Buena Vista Cemetery, Monroe County, Pennsylvania list: Kunkle, Rev. George G., b. 7 Sep 1847, d. 19 Feb 1934.