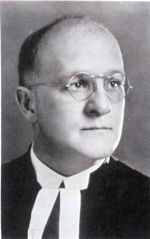 Rev. Paul Luther Yount came to us on July 3, 1920, the son of the Rev. A. L. Yount, who had served the congregation back in 1886. He was born in Bridgewater, Nova Scotia in 1885, and graduated from the Philadelphia Seminary in 1913. His brother, Rev. John Arndt Yount, also served the church.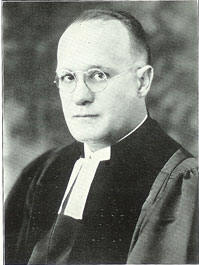 For eight years he ministered to St. Mark's and during this time the church sanctuary was modernized, redecorated and rededicated, and the Diamond Jubilee celebrated. The membership was now 930, with 450 new members added.
He was greatly loved and respected by the members of his congregation and the people in our city, when he resigned in 1928 to accept another charge in Norristown, Pennsylvania. His resignation was accepted with deep regret.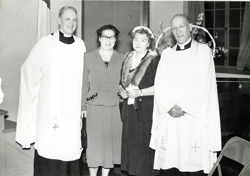 Pastor Yount, returned to St. Mark's during the Centennial celebration in 1952.
He was married to Margaretta H. Bushnell Yount and fathered four children.